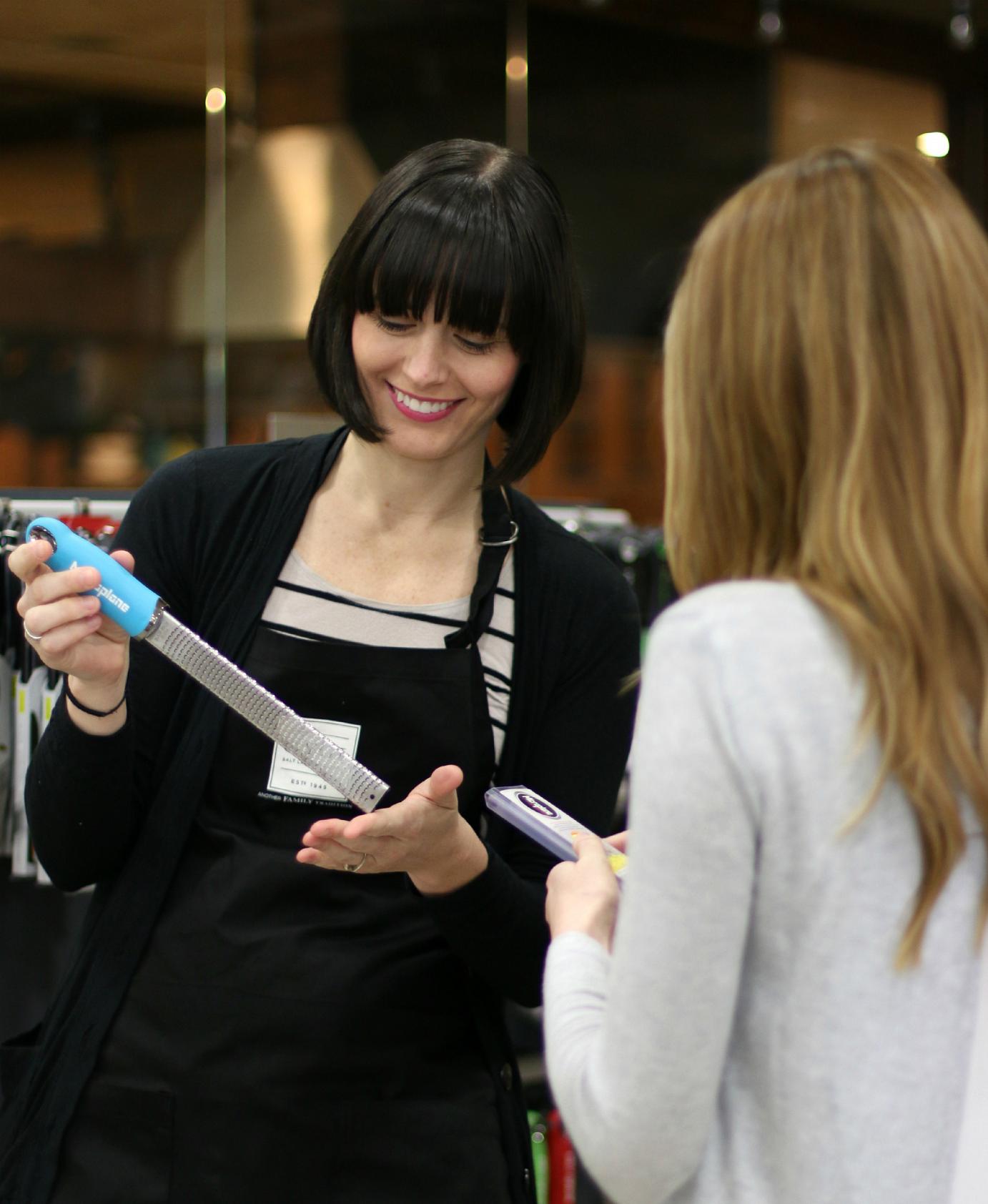 Throughout the years, The Orson Gygi Company has evolved from a restaurant wholesale kitchen supply store, to a shopping experience for anyone searching for anything kitchen.
Orson Gygi strives to specialize in everything kitchen. This means, once you walk into our store we'll have everything you'll need to equip your kitchen with quirky gadgets, boutique décor, and of course, all the essentials.
At Gygi, we believe that fun, engaging, and personalized cooking classes are part of those kitchen essentials we should offer. That's why, when you enter our store, and walk past the shelves lined with novelties to necessities, you'll end up in our customized kitchen built for the top chefs, but used by the community.
It's a place where beginners and experts alike can gather to cook, create, and explore their inner chefs. No matter your skill level in the kitchen, we offer classes ranging from the basics to the niche. We invite you to visit Italy with us as our experienced instructors teach you how to make a homemade pasta feast, or take you to France for some upscale cuisine. Chances are, if you're interested in learning it, we'll try to offer it.
At Orson Gygi, we believe that much like a great artist, a great cook relies on inspiration and imagination. Without the right tools, some recipes can never become masterpieces. Let us help you create the masterpiece you've been conceptualizing.