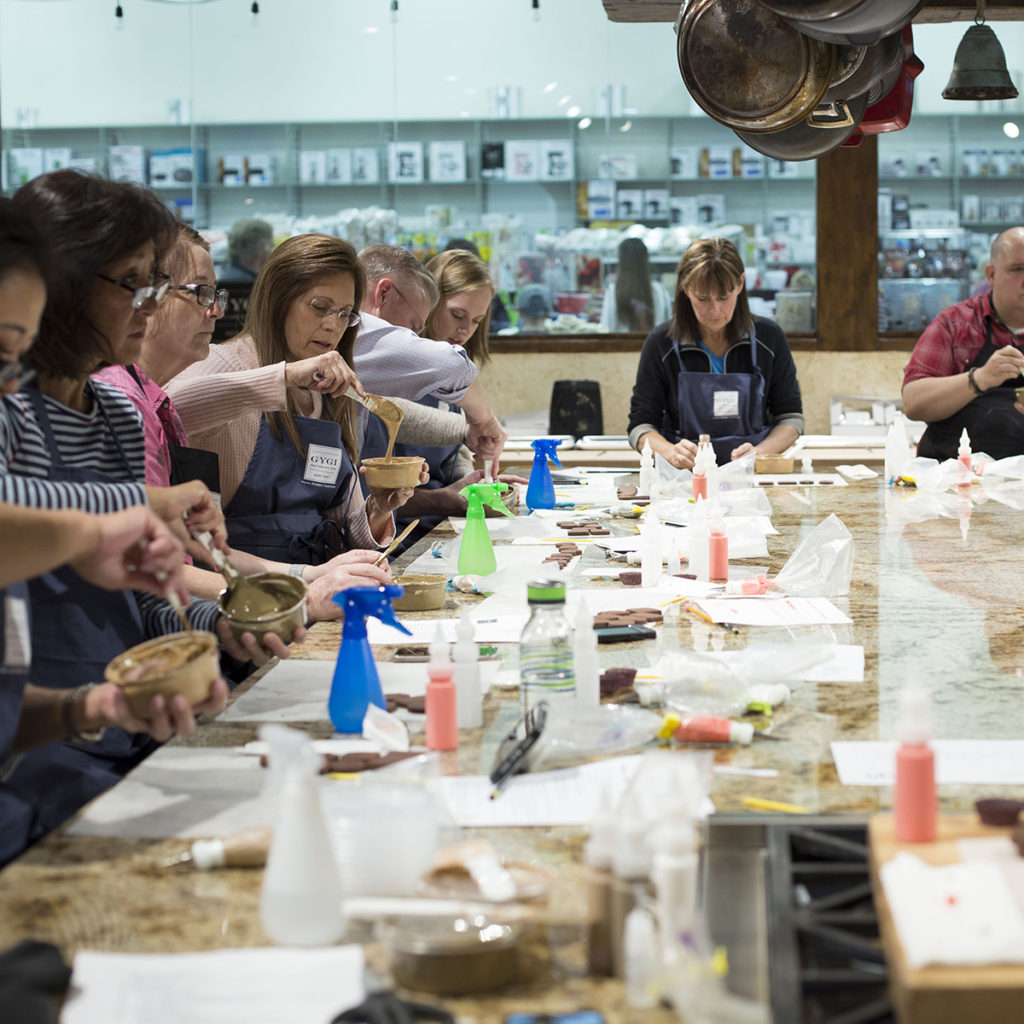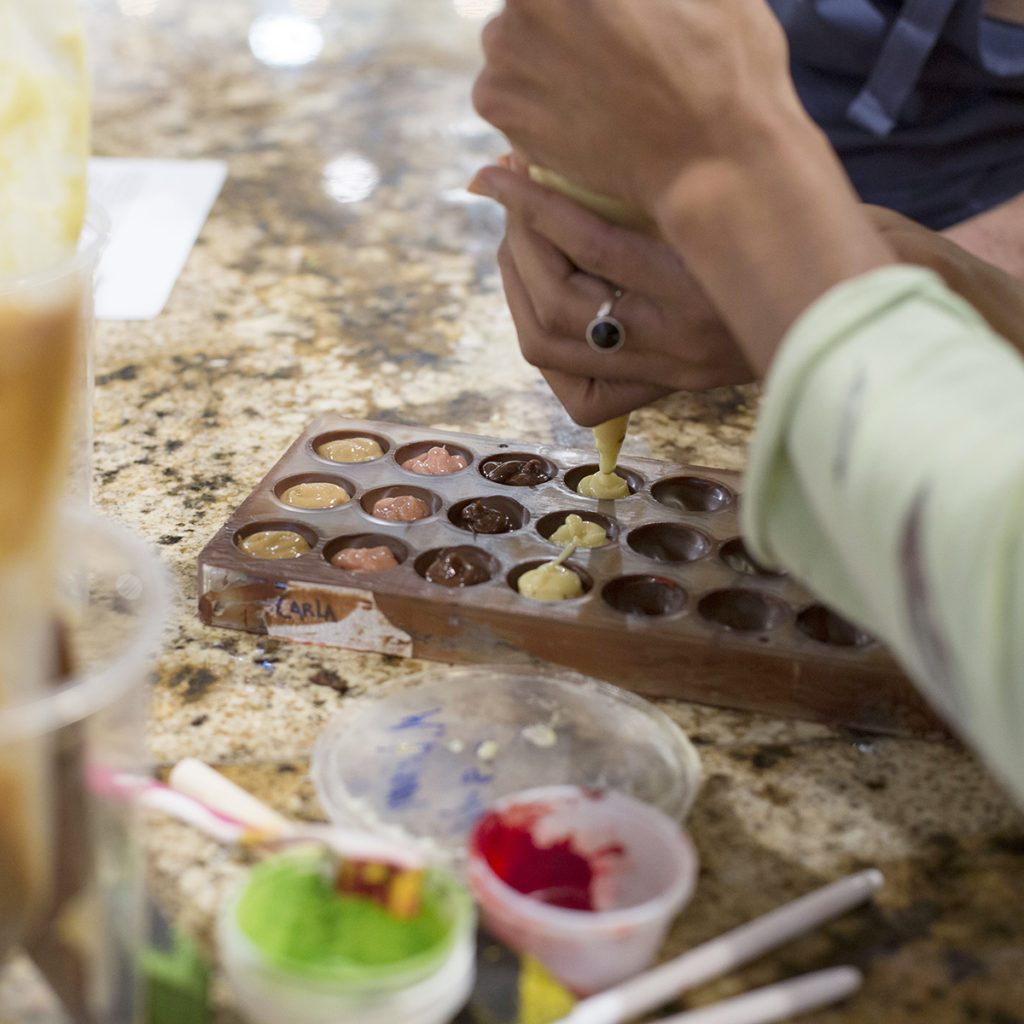 Starting our culinary center back in 2001, Brad McDonald felt inspired to create a place where everyone felt welcome in the kitchen. A getaway of sorts that allows for creativity in cooking, baking explorations, and a safe place for all skill levels to gather and just enjoy their time in the kitchen. Over these last 20 years, our culinary center has found its way to include just about every type of class you could ever imagine. Starting with skills-based classes that teach everyone the French techniques needed for everyday tasks to now sharing the secrets for the perfectly baked (and folded) Kouign Amann – our purpose and direction is to help inspire everyone to see that life is better in the kitchen.
As you join us for a cooking class you will quickly see that there is more to our classes than just the subject being taught. We have carefully hand-selected our instructors to share their passion and love for the kitchen through the subject of each class. Sourcing masters of their craft allows for a new way of learning- learning from those who have experienced it all and will have the solutions to your questions. We keep our classes small and completely hands-on. We know that everyone learns best by touching and feeling and being a part of the process- so expect your class to be a few hours so that we can explore everything together. We know that you will walk away from each class feeling educated, excited, and ready to tackle your next kitchen adventure.
Remember that our selections change monthly, as we are always welcoming suggestions and finding ways to expand our offerings, so check our schedule often. We can't wait to see you in class!